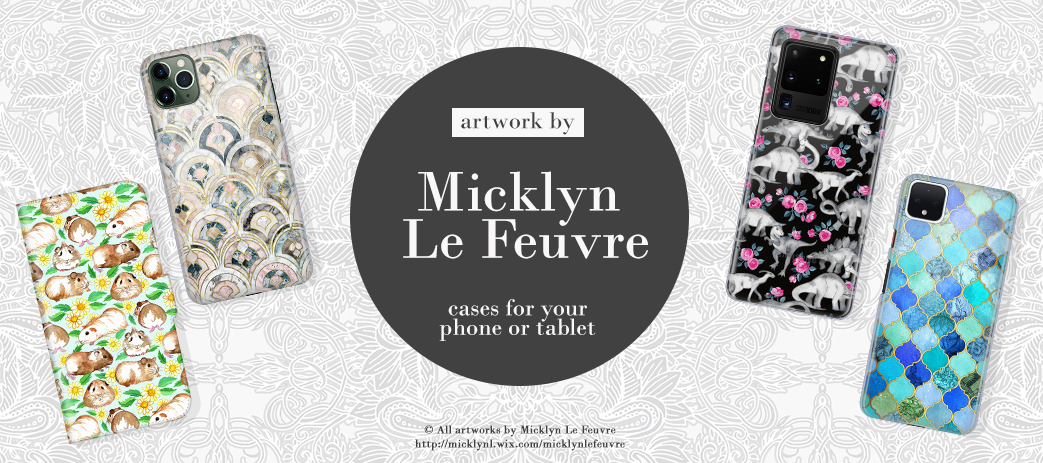 Official Micklyn Le Feuvre Phone Covers
With a phone or tablet cover featuring Micklyn Le Feuvre artwork, you might find yourself staring for hours at something other than the screen. Le Feuvre is a South African artist known primarily for her work as a pattern designer. She also does illustrations, photography and general doodling with everything from digital programs to watercolors. Our Micklyn Le Feuvre phone cases all feature the bold, dazzling colors she's known for on a premium device protector.
We carry dozens of cool designs for your phone or tablet. You can order Micklyn Le Feuvre device cases with
holiday patterns
,
floral artwork phone cases
, adorable animal patterns or covers that have the look of modern home décor. You'll also find her original takes on traditional tropical, mandala and Moroccan themes. All Micklyn Le Feuvre artwork cases are officially licensed.
These illustrations and patterns are printed on a premium phone case. Head Case Designs makes
hard back cases
, flip stand cases,
leather book wallet cases
and many other styles to protect against wear and tear. We support more than 400 mobile devices used around the world so you're covered. Shop the largest selection of decorative phone cases now at affordable prices.